WELCOME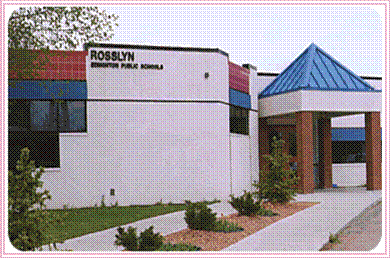 At Rosslyn Junior High, we provide students with meaningful opportunities to explore their interests, discover their talents and grow academically. Together, we work collaboratively with families to ensure each student achieves their full potential. We offer a talented and caring staff, an abundance of technology (SMART boards, Chromebooks, Robotics), instruction that focuses on developing students' citizenship skills, and support for students and their families through community partnerships
PROSPECTIVE ROSSLYN STUDENTS
(new to our school in grade 7,8 or 9):
CHECK OUT OUR VIRTUAL OPEN HOUSE on MARCH 15!
We will host a virtual open house on this website. Visit any time or day between March 15 - April 15, 2021. Click around the presentation to see all that our school has to offer!
Grade 6 students: Interested In Pre - Advanced Placement? Check out this slideshow and the attached 'expression of interest form'. Complete the form and give it to your grade six teacher, who will send it to us by April 15, 2021.
NEW STUDENT REGISTRATION
If your child is new to Edmonton Public Schools, you can register for school online. Visit the Division website to learn how to register for school.
CURRENT EPSB STUDENTS PRE-ENROL FOR NEXT YEAR
Login to Schoolzone between March 8 and April 15 @ 4:00 pm and select your child's next year school. Learn more about pre-enrolment by clicking here.
If you have any questions about registering for school, contact the school office (780-453-1576).