Welcome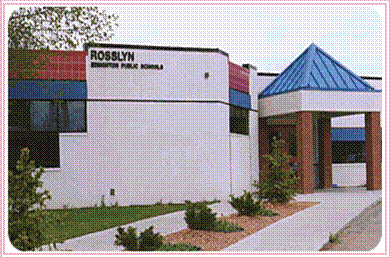 Rosslyn's Open House is on Wednesday, March 4th from 5:30 PM to 7:00 PM. We look forward to meeting you! ‌
At Rosslyn Junior High, we provide students with meaningful opportunities to explore their interests, discover their talents and grow academically. Together, we work collaboratively with families to ensure each student achieves their full potential. We offer:

• a talented and caring staff
• an abundance of technology - SMART Boards, Chromebooks, computer labs and wireless network
• a dedicated lunch room area (available hot lunches usually offered 3-4 days of the week)
• instruction that focuses on developing students' citizenship skills
• support for students and their families through community partnerships
Please note: This website is meant as a general information site and will not have too much by way of specific information other than the school calendar. All other information such as newsletters, teacher contacts, field trip details, homework, attendance, etc. will only be posted in SchoolZone. Please contact Mr. Prokopiw (mike.prokopiw@epsb.ca or 780.453.1576) if you require log in credentials or other assistance.